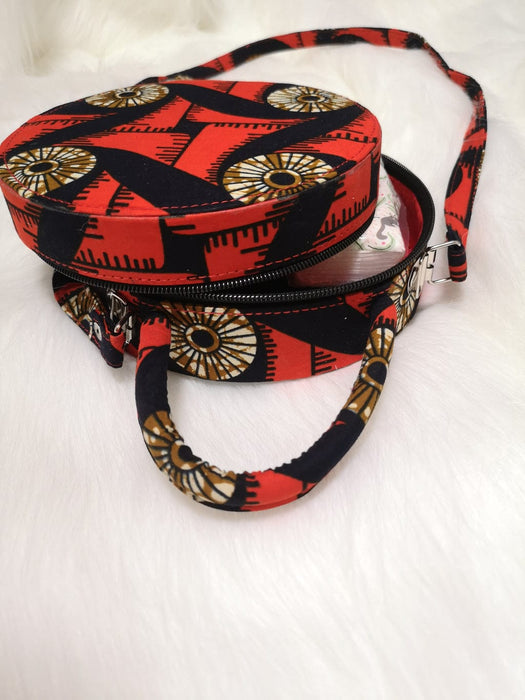 HANDMADE AFRICAN PRINT CIRCLE BAG RED, YELLOW, BLACK AND WHITE BAG
This elegant African Print bag made with bold colours will be an indispensable accessory to your daily life. You can wear it on the shoulder and crossbody as well. Each bag has a matching inside lining and pocket. The circle bag in the first picture is what you will get, the rest of the circle bags which are displayed are for you to see the different inside perspectives of the bag. 

Circumference - 59cm
Depth 8.5cm
Weight 220g
Disclaimer: measurements might differ due to manual measuring.